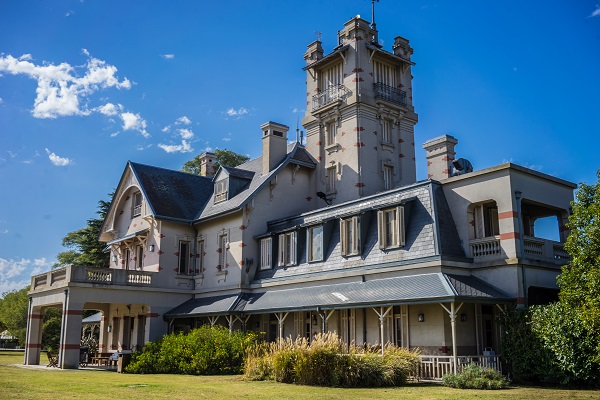 Located in the Province of Buenos Aires, just 90 minutes from the Ezeiza International airport, Los Crestones Lodge was named for the Rosy Billed Pochard—Argentina's most distinctive and sought‐after duck. Set in a mature parkland and surrounded by fertile countryside, Los Crestones will offer discerning guests a combination of the best bird hunting with the best Wild Black Buck and Axis Deer Hunting in South America.

The lodge is a classic Argentinean estancia, recently refurbished and possessing all the comfort and style you would expect of a Red Stag Patagonia/David Denies property. Guests will sleep in one of 8 single bedrooms, each with a private bathroom. In the evening, exquisite meals and fine Argentine wines will be enjoyed in the dining room.

Only 45 min from the lodge is an area that holds the biggest herds of wild Blackbuck Antelope in the world. Also very close to the lodge you'll find some of the best wild Axis deer hunting in the country. Full-day or half-day hunts are an easy addition to your wing shooting adventure.

The guides are professional big game hunters, and know these private land areas well. They can organize a hunt and provide an accurate rental rifle. They will also guide bowhunters, but we suggest you allow more time if you'd like to pursue either specie with bow.

Los Crestones offers the unique opportunity to enjoy great bird and big game hunting out of the same lodge, simultaneously. Big Game only trips are also available at Los Crestones from May 1 thru Dec. 15.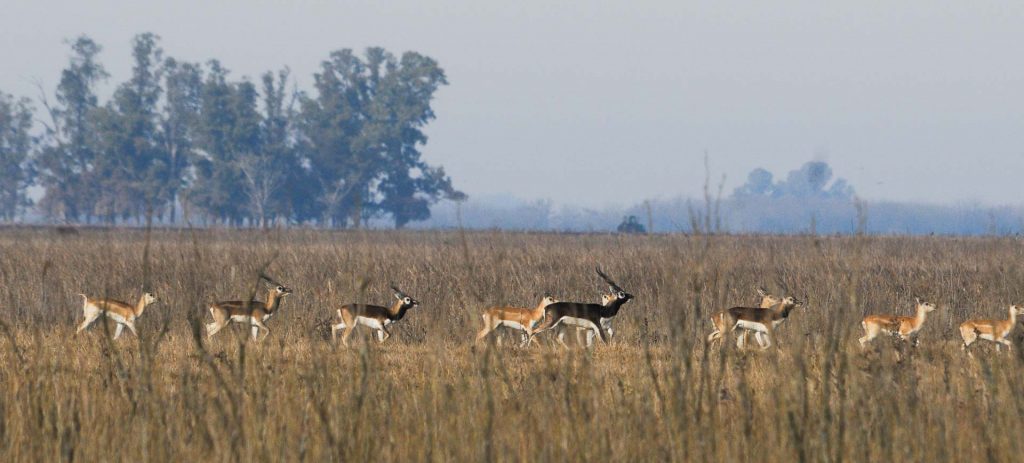 LODGE LOCATION
The traditional estancia is surrounded by 150 acres of preserved natural native woodlands. 
This productive agricultural area is home to livestock grounds and vast fields home to wheat, corn, sunflower, sorghum, and soybean operations throughout the season.
The Park around the main house was designed more than a century ago, and updated in 2000, this area brims with native and exotic species of  trees.
This area includes emblematic trees of the region, such as talas, sombras de toro, ombúes, and saúcos y coronillos; birds including the Zorzales, Calandrias, and Picazurros; plus a healthy local herd axis deer and the endangered butterfly, which we've adopted as our estancia symbol.
GETTING THERE
Reaching Los Crestones is easy. The lodge is a convenient two-hour drive from Buenos Aires, via highway 2 (104 miles) followed by about 5 miles on good roads through stunning Argentine countryside. Helicopter service from the airport to the lodge can also be arranged as well as private plane charters to our closest landing strip (25 minute drive).