Testimonials
Why is Red Stag Patagonia considered best in class?
Because we combine sporting excellence with the highest level of total service: lodging and cuisine are provided at the most exacting standards.
We have developed the absolute best programs in South America, by focusing on what we believe matters the most to sportsmen—the best possible accommodations on the best big game enhanced by the best service.
Choose one of our 4 lodges and discover how good a hunting vacation can be: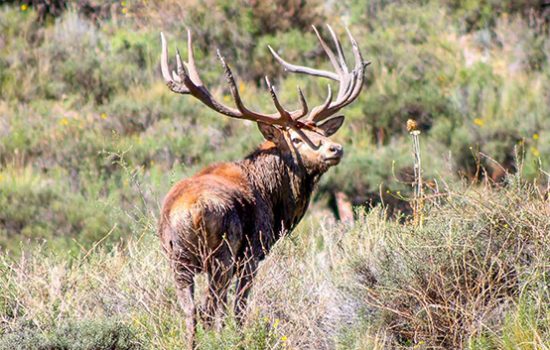 Red Stag Tupungato Lodge
Red Stag Patagonia is proud to offer a hunting program on one of the best red stag preserves in South America. Owned by one of the oldest families in Mendoza, your hosts have been breeding and managing red stag herds for the last 20 years. By interbreeding local stock with some of the very best bloodlines from Europe and New Zealand, they have today some of the biggest and healthiest herds in the country. The beautiful ranch main house, located right in the middle of the property, serves as our base where guests stay during the hunt. ...[more]