Blog
---
Clothing tips for Red Stag Hunting in Argentina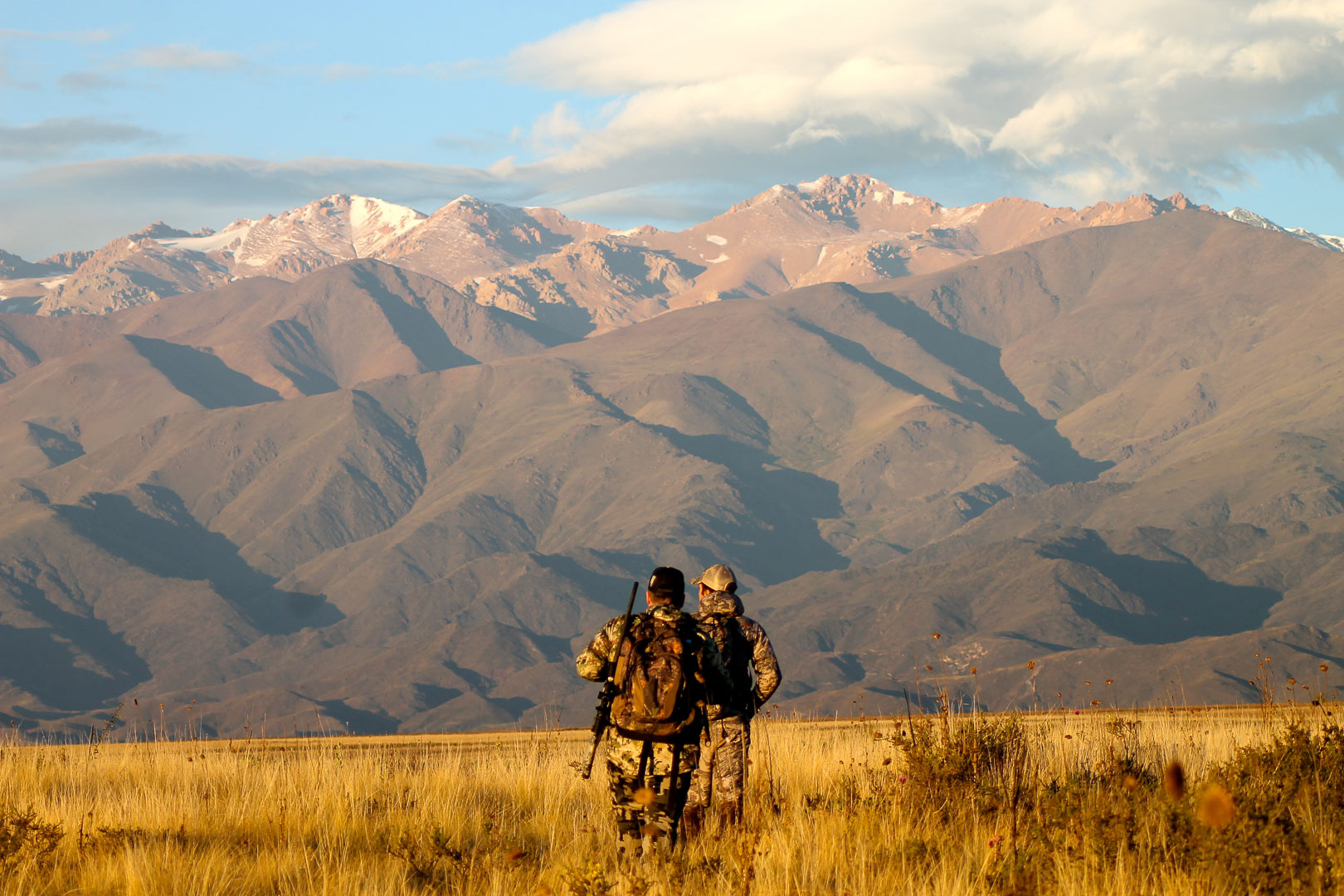 Maybe the single most important item is a good pair of well broken in hunting/hiking boots. Firm ankle support is important due to the uneven terrain so they must be at least ankle-high.
Don't buy a brand-new pair of boots to come down hunting. Bring yourself a pair of older, broken-in boots if possible. If you are going to buy new ones, get them a couple of months before you plan to hunt and use them a lot during that time to properly break them in good. Nothing ruins your hunt as quickly as bad feet. Some excellent boot brands that we suggest are Kenetrek, Crispi, Zamberland, Asolo, Scarpa, La Sportiva, Lowa, etc.
Without a doubt, a good hunting layer clothing system is the best way to go for a Stag hunt in South America, similar to what you would use for an Elk hunt in the American west.
For most of the season, a light system works the best; maybe with a few added items, so you can layer, in case of some rougher weather. My personal choices are merino base layer pants and top, a light hunting pants, a slim dawn vest, and a light jacket. In case the weather gets colder, I also carry a medium to heavy hoody dawn jacket in my pack.
I highly recommend bringing good quality, non-bulky items that will fit with no problem in a day pack, so you can shed them out during the day and put them back on later if it gets colder.
For late-season a heavier pants would be better, also the heavy down jacket is a must. For rifle hunts, plain, earth-toned colors will work as well as camo. For archery hunting, I would suggest having at least the uppers in camo, as it helps to break up the human silhouette. Sitka is a personal favorite of mine, but other good brands are Kuiu, First Lite, Under Armor, Onca, Fjall Raven, etc.
Good, packable rain gear is very important as well. While early fall in Patagonia is not usually very wet, some intense showers and even snowfall are possible. 90% of the time that we get inclement weather, you'll be fine with good light rain pants and jackets, that are easy to store in your pack. For that 10% of the time that we get really pouring rain and heavy winds, we usually seek shelter or head back to camp before it arrives, and wait it out.
Finally, a comfortable daypack is important, at least large enough to accommodate any clothing you might carry, or shed throughout the day, as well as a water bottle, camera, etc. Light to medium wool socks, a warm beanie, and a pair of light gloves round out what is needed. If you are archery hunting, a facemask of some sort would also be handy.
Sebastian F. Casado Sastre
Co-owner & General Manager