Blog
---
Red Stag Tupungato – Season 2023 Report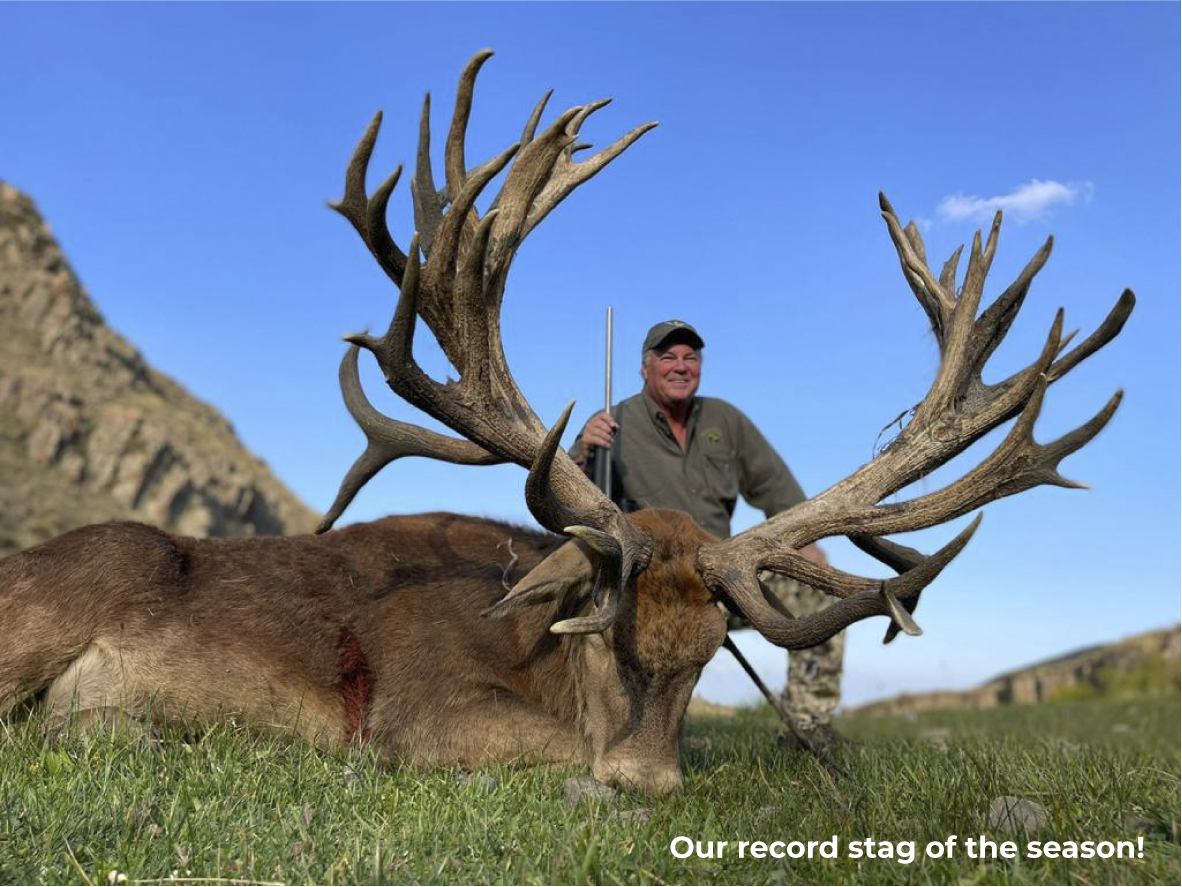 2023 Season Report at our Tupungato Ranch – World's largest stags in the foothills of the Andes
The 2023 season was our most successful season in terms of size and quality of stags harvested. We want to thank all the hunters that came our way from the US and Europe and had the pleasure of hunting with us. From the moment our hunters arrived, they were greeted by breathtaking mountain views and pristine hunting grounds, setting the stage for an unforgettable adventure.
The weather conditions throughout the season were near perfect, with mild temperatures and winds that worked in our favor. The picturesque fall in the Andes mountains provided ideal conditions for spotting game and conducting successful stalks.
In addition to the exceptional hunting, our guests enjoyed the comfort and warm hospitality of our ranch lodging and the attentive service provided by our staff. The culinary experience was a highlight, as our chef delighted everyone with delectable local gourmet meals paired with the finest wines Argentina has to offer.
At our ranch, active engagement in habitat conservation and improvement initiatives remains a top priority, ensuring the preservation of the natural ecosystem. Additionally, the funds generated from our hunting activities are reinvested in conservation efforts, contributing to the overall health and biodiversity of the property and allowing us to provide our guests with an exclusive and sustainable hunting experience. The year 2023 marked our best year so far in terms of harvest success and trophy quality at Tupungato. We harvested a massive record stag of 634 SCI, a great accomplishment!
This outstanding achievement can be attributed to the meticulous management practices implemented on the ranch, which included selective harvesting and the careful maintenance of a mature stag population during our last 25 years of herd management.
All our 2023 hunters expressed high levels of satisfaction with the hunting season. The opportunity to harvest big old stags, the overall hunting experience, and the professionalism of the ranch staff contributed to their positive feedback.
In conclusion, this last hunting season was an outstanding success, and we are looking forward to an even better 2024 season.