Our Bird Hunting Lodges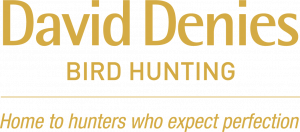 Interested in variety? Look no further. In addition to Red Stag' broad big game hunting offerings our sister company, David Denies Bird Hunting.
Our research and experience tell us that over 65% of anglers are also actively interested in bird hunting and big game hunting. If you are a part of that majority and are interested in adding variety to your sporting life, look no further than David Denies Bird Hunting.  David Denies and Red Stag Patagonia are all owned and operated by the same company, and each operation is dedicated to making your outdoor experience fun, memorable, and productive.
David Denies offers a grand variety of wing shooting sport, including three different and unique dove lodges in the world capital of dove shooting near Cordoba, Argentina. These lodges are open year-round, meaning you can easily stop for two or three days of world-class dove shooting while you are in Argentina or Chile. There are also two majestic mixed bag lodges in Uruguay, offering walk-up hunting for partridge, plus ducks, pigeons, and doves. Jacana Lodge near Buenos Aires hosts duck hunters seeking the best duck shooting on the planet, and even closer to Buenos Aires—less than two hours from the airport- is Los Crestones for ducks, partridge, and dove-plus big game.
The collection of Bird Hunting Lodges