Blog
---
A Thousand and "1" Shots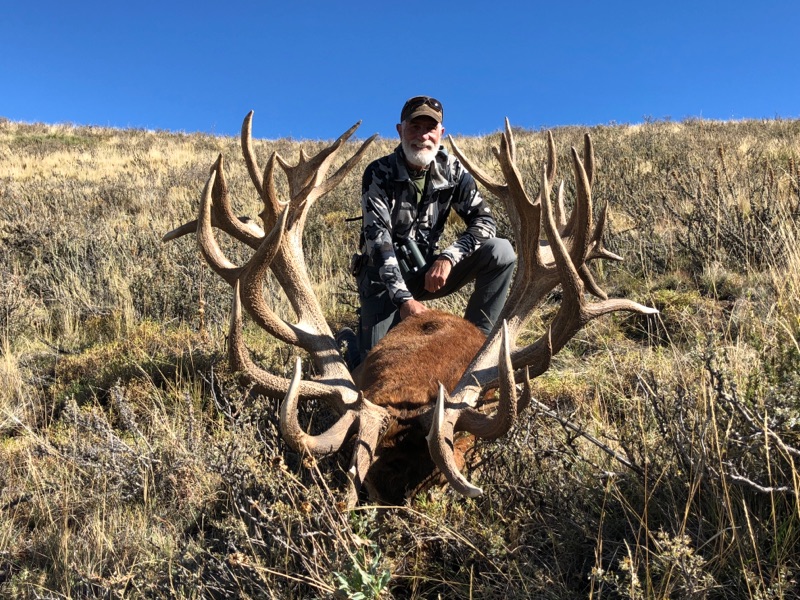 A Thousand and "1" Shots – by Dave Mellum
(Red Stag Patagonia—Tupungato Lodge)
I've previously had the opportunity to hunt each of the 3 David Denies Bird Hunting dove lodges located in Córdoba, Argentina (Pica Zuro, La Dormida, and Córdoba Lodges). At each lodge shooting a thousand rounds a day, everyday of the year, is actually considered "light" shooting and I well exceeded those numbers. There are millions of doves located within David Denies exclusive 250,000 acre hunt area and you will never run out of opportunities to shoot nor experience a bad day's hunt. Millions and millions of dove are at your disposal and there are NO LIMITS! The dove shooting here is perhaps only topped by David Denies incredibly beautiful lodges, attentive staff, and exquisite dining.
Fast forward to my latest hunting destination—Tupungato Red Stag. Operated by the same people who manage David Denies Bird Hunting, Tupungato Lodge is located just 50 miles south of Mendoza, Argentina. Mendoza, known world wide for their fabulous wines, is one of the most picturesque areas in all of South America. Guests actually stay in a beautiful working winery.
The ranch sets against the Chilean border with a backdrop of some of the highest peaks in all the Andes. There are 20,000 foot peaks within the ranch's western boundary and fertile valleys exist throughout which team with wildlife. It is within this spectacular setting that the big game hunter pursues one of the most beautiful animals in all of sport hunting—-the majestic RED STAG.
Tupungato is one of the oldest and largest working ranches in this part of Argentina. It encompasses 150,000 acres and it's Red Stag hunting program has been in existence for over 20 years. All hunting on the ranch follows a strict management plan with only old mature Stags being harvested. The result is every Stag taken is a true trophy. Equally important, hunters have enjoyed a 100% success rate for several years.
While you're not shooting a thousand rounds a day— and remembering few if any of those shots—when you put your scope or archery pin on one of the incredible Stags of Tupungato, for that "1" shot, it is a memory that will live in your mind forever.
The hunting season runs from mid March until mid May—South America's fall. The weather is pleasant this time of year (lows in 40's, high's in 60's). Hunting is spot and stalk starting from trucks, ATV's, and horses. Game is very plentiful and you will be successful in the 4 days allotted to the actual hunting.
For those who can't decide between a thousand shots or "1" shot, Tupungato is just a short distance from the Córdoba dove hunting. There are daily flights between Mendoza and Córdoba and David Denies can arrange all the travel logistics.
For more detailed information contact us